09 Aug

CALLENGINE WINS SILVER STEVIE® AWARD IN 2018 INTERNATIONAL BUSINESS AWARDS®
Winners to Be Celebrated at Gala Event on 20 October in London, England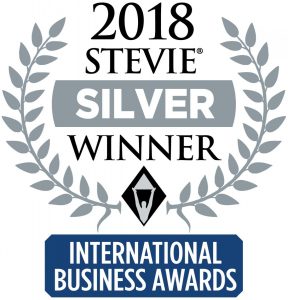 [Toronto, Ontario] – 9 August 2018 – CallEngine Inc. was named the winner of a Silver Stevie® Award in the Start-up of the Year category in The 15th Annual International Business Awards® today.
The International Business Awards are the world's premier business awards program. All individuals and organizations worldwide – public and private, for-profit and non-profit, large and small – are eligible to submit nominations. The 2018 IBAs received entries from 74 nations and territories.
Nicknamed the Stevies for the Greek word for "crowned," the awards will be presented to winners at a gala awards banquet at the InterContinental London Park Lane Hotel in London, England on 20 October.
More than 3,900 nominations from organizations of all sizes and in virtually every industry were submitted this year for consideration in a wide range of categories, including Company of the Year, Marketing Campaign of the Year, Best New Product or Service of the Year, Startup of the Year, Corporate Social Responsibility Program of the Year, and Executive of the Year, among others.  CallEngine won in the Start-up of the Year category for Business Services Industries.
"To be acknowledged by the Stevie Awards is truly an honor and a proud moment for our company," said Ryan McVey, CallEngine CEO and Co-Founder. "Simply being mentioned amongst so many other great companies is inspiring in itself. Congratulations to all of the other winners and nominees."
Stevie Awards judges had much to say about CallEngine's "fantastic growth and innovation", while also noting the company's dedication to corporate responsibility. One judge commented on their submission, calling it "a genuine success story with independent evidence to support it," while another said "CallEngine is clearly filling a market gap — and customers obviously are responding positively. Great financial results."
Stevie Award winners were determined by the average scores of more than 270 executives worldwide who participated on 12 juries.
"This year's Stevie Award winners in the IBAs are the most distinguished group of winners we've had yet," said Michael Gallagher, president and founder of the Stevie Awards. "We raised the minimum average score from the judges required to qualify as a Stevie winner, so 2018 winners should be especially proud of their achievements.  We look forward to presenting their Stevies to them in London on October 20, and to telling their stories over the coming year through Stevie Awards media."
Details about The International Business Awards and the lists of Stevie Award winners are available at www.StevieAwards.com/IBA.
About CallEngine Inc.
CallEngine Inc. is an international performance-based marketing agency situated in Canada's High-Tech Capital, Markham, Ontario, Canada. Leveraging its online brands and internal distribution to drive new customer acquisition, CallEngine is known for its highly experienced team with deep roots in Pay Per Call Marketing. CallEngine owns and operates more than fifteen consumer facing brands serving consumers in the United States, Canada and United Kingdom. Learn more about CallEngine at www.CallEngine.com
About the Stevie® Awards
Stevie Awards are conferred in seven programs: the Asia-Pacific Stevie Awards, the German Stevie Awards, The American Business Awards®, The International Business Awards®, the Stevie Awards for Women in Business, the Stevie Awards for Great Employers and the Stevie Awards for Sales & Customer Service. Stevie Awards competitions receive more than 10,000 nominations each year from organizations in more than 70 nations. Honoring organizations of all types and sizes and the people behind them, the Stevies recognize outstanding performances in the workplace worldwide. Learn more about the Stevie Awards at www.StevieAwards.com.